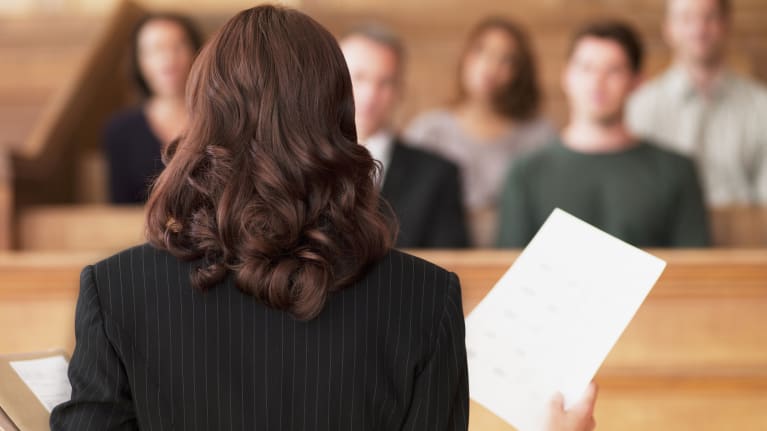 Despite a slight dip in the number of sexual-harassment charges filed last year, the monetary benefits of sexual-harassment cases settled by the Equal Employment Opportunity Commission (EEOC)—excluding the awards obtained through litigation—was nearly $70 million. This was much higher than in previous years, showing that the #MeToo movement continues to make changes in the workplace.
The monetary benefits from the agency's sexual-harassment settlements have steadily risen over the past four years:
2016—$40.7 million
2017—$46.3 million
2018—$56.6 million
2019—$68.2 million
The number of sexual-harassment charges filed with the EEOC dipped slightly in fiscal year 2019 from 2018 levels but remained much higher than in the immediately preceding years:
2014—6,862
2015—6,822
2016—6,758
2017—6,696
2018—7,609
2019 —7,514
The number of sexual harassment charges were at a high level before that, though they dropped from the beginning of the 2010s:
2010—7,944
2011—7,809
2012—7,571
2013—7,256
One in 10 of all charges filed with the EEOC last year alleged sexual harassment. More than half claimed retaliation, and nearly a third alleged disability, race or sex discrimination. One in five charges involved reported age discrimination, while one in 10 charges claimed national origin discrimination. The percentages add up to more than 100 percent because some charges allege multiple bases.
We've gathered articles on the #MeToo movement from SHRM Online and other trusted media outlets.
#MeToo Had 'Significant Impact' on Harassment Filings in 2018
The number of sexual harassment charges filed with the EEOC jumped 13.6 percent in 2018. "We cannot look back on last year without noting the significant impact of the #MeToo movement in the number of sexual harassment and retaliation charges filed with the agency," said then EEOC acting chair Victoria A. Lipnic, who is still a commissioner. The movement started in 2017 after The New Yorker published an article about allegations against movie mogul Harvey Weinstein. But the total number of charges dropped below 80,000 for the first time since 2006. That trend is likely a reflection of the strong economy, said John F. Lomax Jr., an attorney with Snell & Wilmer law firm in Phoenix.
Defamation Lawsuits on the Rise
Plaintiffs who allege sexual misconduct are increasingly suing for defamation if the defendant criticizes their character. Meanwhile, more defendants are suing their accusers for defamation. Defamation cases are, nonetheless, difficult to win, particularly with public figures.
Witnesses in Weinstein Case Disparaged
The attorneys of Harvey Weinstein—who is accused of harassment, assault or rape—are reportedly going to discredit his accusers in court and through the press. The prosecution wanted a gag order to prevent Weinstein's attorneys from doing this. A judge denied the motion but criticized the lawyers for disparaging witnesses.
#MeToo Fears Lead to More Expensive EPLI
Companies that sell employment practices liability insurance (EPLI) are seeking higher deductibles or restricting coverage for companies in such high-risk industries as entertainment, according to a survey released at the end of last year. "Insurance companies have cut back on their willingness to take chances," said Richard S. Betterley, an insurance consultant.
(CNBC)
State Anti-Harassment Laws Have Been Strengthened
In the wake of the #MeToo movement, many states have strengthened their anti-discrimination laws and developed more-robust workplace sexual-harassment prevention training requirements. HR professionals and organizational leaders should treat the eruption of such mandates as an opportunity—not an obligation, said Glen Kraemer, an attorney with Hirschfeld Kraemer in Santa Monica, Calif., speaking at the Society for Human Resource Management 2019 Annual Conference & Exposition.
Law Office of Bryan A. Chapman
Contact:
Bryan A. Chapman, Esquire
(202) 508-1499
bchapman@baclaw.com
Join Facebook group: I Need A Discrimination Lawyer